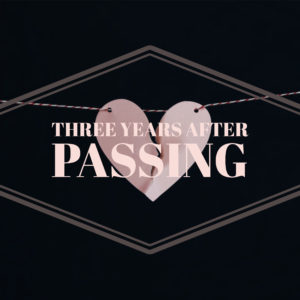 Three years. It's been three years since our baby girls birth and passing. You'll probably notice a few of my posts this month will be centered around her. Its hard to not be extra mindful of her loss in September. I'm always mindful of her, but the beginning of September has a somber approach for me.
I miss her so badly. I think I'm still amazed at how much I miss her. If I compartmentalize or try to see it from another perspective outside of myself, I think It would seem odd to miss someone so much that I barely had a chance to know. I carried her for 9 months. I have only a few memories of her after birth and I have only a few pictures of her face. Yet I grieve her loss as though I've known her all of my life.
I still remember her sweetness while she snuggled in my belly, trying to suckle on her fingers, but I only saw her that way on a screen at the specialist office. Those are some of the best memories I have of her. Watching her on screen, moving around. Sometimes sleeping, sometimes kicking at the wand on my belly. She always looked peaceful to me. Comfortable.
I also remember her sweetness even after her birth. She was born still and yet she was born beautiful. I can still remember how soft her sweet cheeks were. They were squishy and super soft. Her lips were so tiny. She had dark hair that looked almost black. She even had my husband's ugly feet.
I miss her so much. I always seem to think that her loss would be like any other loss. Over time, I assume, that I would miss her a little less, that it would hurt just a little less. But with my baby girl, it hasn't happened that way. I miss her more with each passing day. My love for her didn't stop at death. It continues to grow just like my love for my husband and my other children. My love for them only grows with each passing day.
When I find myself surprised by how much I miss her, it leaves me ever more thankful that It works this way and not the other way. I'm thankful I miss her more each day. It would kill me to think of eventually forgetting about her, or it NOT being painful to my heart. I welcome that pain. That pain is worth it to me. "To Love at all is to be vulnerable" as CS Lewis put it. I would grieve any idea that I would eventually get over her, or it not bother me at all. She was too precious to not be missed. Too precious to not be loved. Too precious to be forgotten.
The grieving of her loss is a gift for me. A reminder of how precious life is. My grief in missing her is my heart full of love for her. Anytime I am surprised by tears streaming down my face when I wasn't expecting them- I can only be thankful that the experience didn't harden me but actually made my heart softer. I would never wish for an experience like this. It's horrible. But grief shouldn't only be seen as a bad experience for the one grieving. If you look up to the Father of Heaven, grief can be a gift for the griever, if you are willing to change your perspective. Your grief is out of Love, and if It wasn't for God, love wouldn't be there.