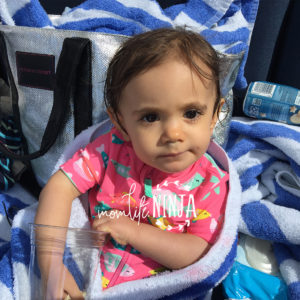 I recently took a few weeks off to recharge, catch up and take a mini-vacation. With the summer heat gaining intensity, I wanted to get the kids (and myself) out of this house and experience a little sunshine.
We have a month left in our homeschool year and we have so much left to do to finish up. I know we don't have to complete everything in every workbook, but I have 2 kids who have problem areas. One of whom will be entering high school (homeschooled) and I want to be sure we are understanding these end of the year, harder concepts, before beginning the new school year. The second half of this year has been more of a struggle, so I want to be cautious in order to be successful next year.
My other child has always had some reading comprehension problems that can affect every subject. So, we are working more heavily on those areas before we can finish up our year. This child struggles more with visualizing what is read. (Also, a problem area in math that we have worked on.) Our child is doing well, but it does require extra work to keep up. That, in turn, requires extra work for me too.
Full honesty, I am ready to be done with this school year. I am ready for a few weeks to get a mental break from the workload. However, I am also a little excited about the upcoming school year. (I have already received a large portion of next year's curriculum and I've been thinking of a few new ideas to try out.) The hardest part for me though is helping the struggling learner. I know that I don't need a special Ed teacher (I am fully capable of teaching), we actually know what to do (it has always been the same struggle), the problem is for me, as a parent, who watches my own child struggle. It breaks my heart. When a child struggles to understand and you know there is nothing you are doing wrong or need to change, it hurts. The only thing you can do is be consistent and persistent, in their own time, they will eventually "get it".
So, this summer, you might not see quite as much of me, as I will be busy spending my time finishing up the school year, getting ready for next year and taking small mental breaks every now and then. I'm still planning on posting at least once a week maybe more and I've been looking at possibly opening up my blog for discussion. I haven't done much work on my blog other than writing. (Blogging can be time-consuming. If I pushed it for more views it could turn into a part to full-time job. AND mama just ain't got the time right now, so I'm taking it slowly.)
I know everyone will be busy this summer too! So, if this is the only post you read this summer, I hope you have an awesome summer!