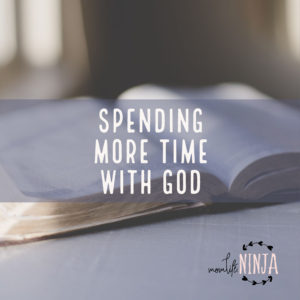 The past few weeks have been weighing on me. All of the things that need to be done- mixed with things that are worrying me and extra stress that likes to sneak in and find me in the places where I've left vulnerable. I've been feeling a little drained. Add to that fact that since my kids have been sick these past few weeks, I haven't been to church in a while.
Worship Delights the Soul
I think most Christians understand how spending time with like-believers can be refreshing to your entire being. If you don't feel refreshed- there might be a problem. However, there is something about spending time worshiping God that delights your soul. Even if you didn't realize it while you were there. Church can have very busy days and you might not notice it at the moment, but later on, you realize it was much like taking a deep breath of fresh air to help you live through the next few days. Without it, sometimes It can feel like I'm drowning in life.
Personal Time with God
This also applies to my time with God in my personal time outside of the Church building. During the rest of the week when I am not in "church" I absolutely must have time spent in prayer and time in my bible. You will notice in some of my blog posts that I mention to the newer mom that if you struggle to find the time, that getting 10 min of time is better than NO time. I still completely agree with that, some time is better than nothing. And I would also say there is no better substitute than the bible. I would rather 10 min in my bible than 10 min in a devotional.
Ten Minutes is Not Enough in the Longrun
However, even though I would say 10 min is better than nothing, I would also say that 10 min is not enough. Ever. It is perfectly understandable that there are times with a life of littles that makes it difficult and you really should chill out a little about it. I believe God has hit me over the head a few times with that. As a woman who fears displeasing God, He has many times reminded me that It's not always about forcing me to spend time with Him, it's wanting me to spend time with Him that he desires. The thing though is that sometimes if I don't force myself, I may let it slip. It is something I always have to be diligent about.
Go Beyond the Surface
The thing is, is that in 10 min, I may get a lot out of my bible. However, there is so much more that is there. I can't live my life only scratching the surface if I want to know God better. And just in the little bit that I have seen of God, it only makes me want to know more. To have a greater relationship with Him and I can't do that always scratching the surface in 10 min. God designed us to know Him. For relationship with Him. Why would I settle with only knowing the basics of God? The basics say: God created me. God loves Me. God sent His Son to die for me. But in those basics, you can see that the focus is on "ME". Knowing more about God will help you realize that it isn't all about you. The more you learn, the more you dig in, you will realize its really about HIM. And until we focus on that we will never fully grasp the goodness that is in Him.
I fail too
My own struggles lately are because I at times forget to place the focus on Him. I forget to refresh my soul by spending more time in His word. I do it too. And I really enjoy reading my bible and spending time in Gods' word. I know how important it is to do so daily. More than just a few minutes too. However, I still have to remind myself when life gets busy to remember and prioritize what is important. I have to remind myself that the busy has redirected my focus. If I want to get "things" back in order, it is not by doing more "things". It is by stopping and spending time with Him. Stop trying to catch up with the never-ending pile. Stop and spend time with Him first. Then get to the work. It goes against most of my flesh, mind and being. So I am reminding even my own self here.
Thankfully my kids and this house are finally on the mend from all of this sickness going around. I am thankful for the time too because being sick helped me to remember to slow down a bit. I always find it amazing when I feel God tugging at me, reminding me that He wants time with me. God is relentless with me. He keeps calling me out. And He's never stopped regardless of how ignorant I become, to remind me where I belong. I don't know about you, but I think that is pretty amazing!