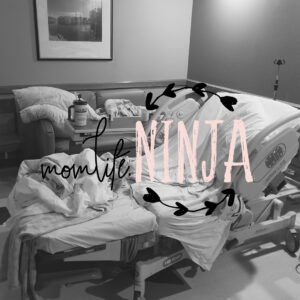 I've had a number of women tell me that this little story had meant a lot to them, so I decided to go ahead and share here. This was taken from my personal facebook page a few months after the birth and passing of our baby girl. Julianna was diagnosed with Trisomy 18 at around 4 months into our pregnancy.
(During the process of delivery, we chose not to monitor Julianna. We chose that route because we knew she could die during delivery or even a possibility before I delivered. I decided that It would be better for my heart during the process to not know if she passed beforehand and I could focus on birthing her.)
I remember thinking after I came home from the hospital, after we had left Julianna's body in the care of the man from the funeral home, I wept and wondered. When? When was the exact moment she was taken to be in Jesus's arms? It bothered me to wonder. It bothered me to not know. WHEN?
You see, when I gave birth to her, knowing that she was dying, that she died, was ..earth-shattering.. for me. Why was the earth not trembling? Why didn't I "FEEL" or perhaps actually see God carrying away my baby? Her time of death in my eyes should have split mountains and made the seas swell. My heart was in so much turmoil. It felt like it was an injustice that the world didn't feel her passing. This thought made me cry. How can anyone else not feel it? But as I continued to cry out to God, He reminded me of something. It took me a few days before it really hit me. A small detail that at the time didn't seem very significant to me. But then I realized it might make all the difference.
It was after I had received my epidural. My husband, the wonderful strong man that he is, hates needles. Joe had to leave the area, (not just the room…the area) because He can't even "think" about the needle going near my spine. So, he went to the waiting area and spent some time chatting with our lovely photographer who came to take pictures of our Julianna.
I had received my epidural and sat back in my bed to relax. The Epidural Man finally left after making sure all was well, and the nurse then left the room. However, during the procedure, they had moved my phone to the other side of the room and I was unable to retrieve it to let my husband know the big bad scary needles went bye-bye. I didn't feel it was important enough to call the nurse just to get my phone so I decided to just relax until she came back to check on me. I knew she'd be back in a half hour or so..
During this time, I remember how quiet it was. It was so still. I didn't hear a peep on the maternity hall, not even a nurse with a cart walking by. It was in this quietness, that I decided was a good time to spend some time in prayer. I knew I wasn't going to get any sleep this delivery, and I knew things were going to get crazy later, so I thought, now would be the best time. I had been praying all day and night up until this point, but this time, it was just me. Just me, Julianna and God and I was immediately thankful to God that He even gave me a time like this. As I prayed, I prayed for Her.
Now, – I don't know how it all works, but one of my greatest prayers was that Jesus himself would be the one who took her. That HE would personally be there, taking care of her, because there is no one else I'd trust with my precious baby. No ONE ELSE on this EARTH I could even consider allowing myself to hand her over to, to take from me, to LOVE HER and care for her when I can't. Like I said, though, I don't know how it "all" works, but this was my greatest prayer in those moments.
It wasn't until After we were home from the hospital and I was now struggling with, why didn't the ground shake when Jesus took her away? I was reminded of this moment. In the stillness of that maternity ward, in the middle of the night and early morning. There were no babies crying, no sirens going off, no nurses shuffling in the hall, just pure silence. In eerie stillness and calmness of the entire ward. And While, I will never KNOW this side of heaven, the exact moment of her passing. My heart has found a Great peace in the thought, that maybe … Maybe, it was in this stillness, in this soft peace that surrounded me, as I was personally asking GOD himself to take her and as if I was given a great honor of personally handing over my little one to the Creator of the Universe and the maker of the stars.
This is the place where I have found my peace.
You see, for me, the earth was trembling… but for Julianna, it was a soft and loving peace, and my heart couldn't ask for it to have been in any other way.