I know we are already halfway into the 2020 homeschool year; however, since I haven't posted anything in over a year, I thought I would update what Homeschool curriculum we are using during this Pandemic Homeschooling season.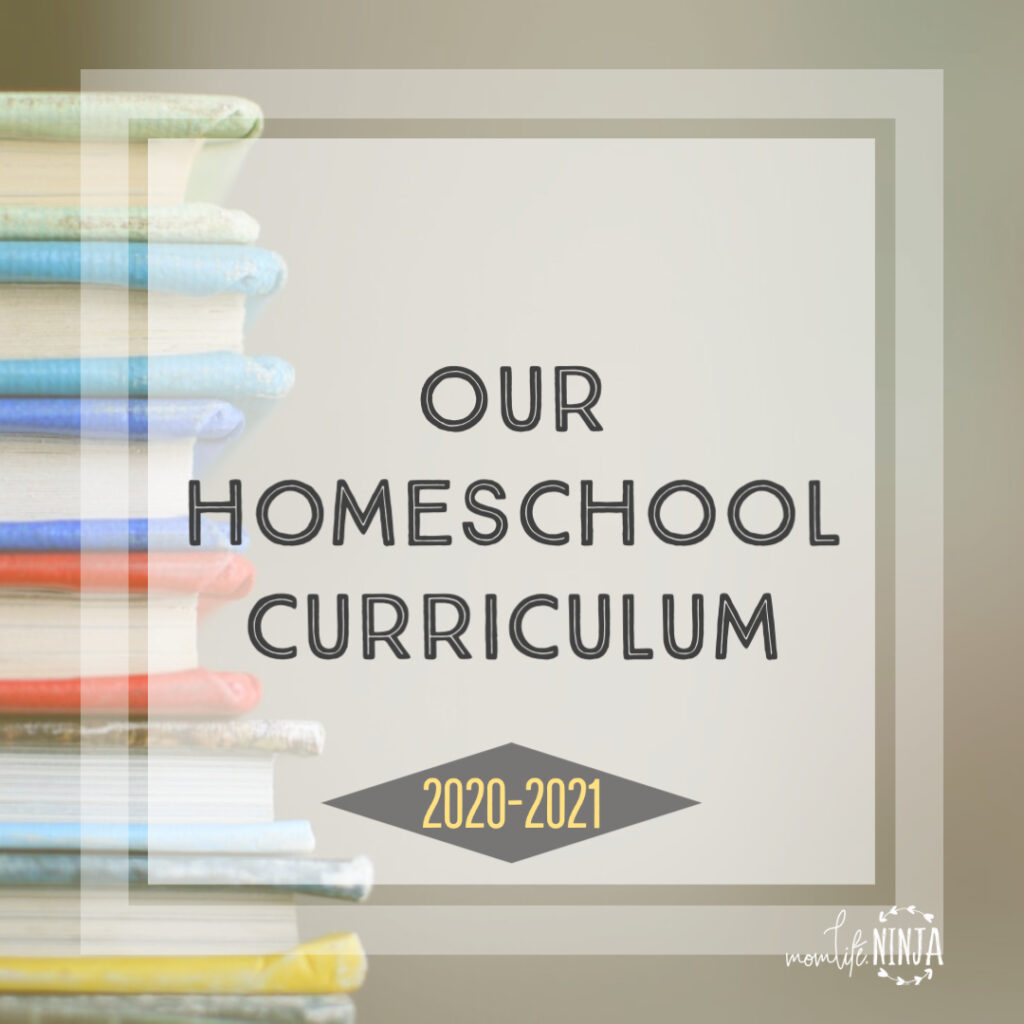 Not much has really changed, except for my confidence in my choices.  We have only been (fully) using video lessons for a couple of years now, but I am starting to see better progress, and I have learned how to navigate our problem areas with greater accuracy.
Video Lessons
Video lessons have always been an AMAZING help for me, but there were always areas that struggled to work.  I had since learned that just like when I first started homeschooling, it can take time to learn how to navigate and develop a system that works for both you and your kids.  For us, it has been a few years in, and my kids are adjusting much better to it.  We have developed a better checks and balances system, and my kids know better what to expect with their work.
So far, this year has been going fairly smoothly, and it has been a huge help with my husband helping me more this year.  The younger ages are easier for me to correct and keep track of, but our older children need more assistance and help. 
Encouraging Help
 I have been fortunate enough that my husband is helping out in more areas of their schoolwork.  He does this by reading reports and marking them up before I read and grade them myself.  He is continuing to help in areas of math, and he is helping to make sure major assignments are turned in because I constantly forget what is due and when.  He will also go over some of their tests if they receive below a C in areas like Bible and History.  Those are areas he excels at, so I have him (if he is able) review it with them. 
It is also a great help that my older children can help their younger siblings more often as they learn more difficult material.  This helps my older kids solidify what they have already learned and helps me out when my plate is full.
Our Curriculum
With all of that said, all of my children are using BJU press this year, with video lessons online.  With the exception that my two older kids are using Math-U-See for Algebra and Algebra II.  We have been pleased with the Math-U-See curriculum and will continue to use it.  Otherwise, I have not altered much, and I haven't added any new curriculum. We are just staying put with it for now because it is finally starting to smooth out and work for us. 
Outside of their homeschool, they are continuing to take piano/music lessons and golf lessons.
I will say we've been homeschooling for many years, and this year has probably (so far) been easier and smoother than the others past.  However, we are only just getting started, and hopefully, it will stay the course.  I hope this is not a discouragement for anyone.  However, please realize that almost every single year we have had problems.  There is ALWAYS something that comes up.  The best thing to do is to recognize that it is normal.  And be extremely thankful when it is all seemingly going well. Because give it some time, and something is bound to come up.  All my love and prayers to you this homeschool year!