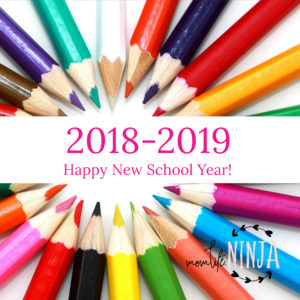 We are one week out from our new 2018-2019 homeschool year. It feels like I just started my break. I had hoped for 6 weeks rather than 4, but with the hiccups we had this past year, I wanted to be sure we would have a strong start for the upcoming year. It was still a much-needed break. I'm feeling pretty good about it and am ready for this new year.
I am, however, seriously considering changing my kids homeschool year start date for the 2019-2020 school year. (wow- I feel old typing that). With the heat of the southern summer, I think we might take our official "summer break" a little early, leaving us starting the 2019-2020 year a little sooner. It just so hot, unless we are swimming, it is not fun playing outside. I will mull that over as we go through this year. As long as we don't have too many hiccups, I think it would go well for us.
I have a few fun things planned. Hopefully this year, life will stay somewhat sane for us. My plans usually never really work out though. Life likes to throw lots of "fun" things in. I don't always mind them so much, but it does keep you on your toes.
I'm actually a little excited about a fresh new school year. It puts a little "spark" in the air. Some people feel that way on New Years- new year, fresh start. But I get that feeling with the start of a new homeschooling year. It is also a reminder that my favorite season – FALL- is just around the corner.
For all of you starting school in the next few days, I will be spending my next week in prayer over the school year, so please know you are in my prayers, and for those who have already started the new homeschool year- I will be praying for you also. Happy New School Year!