I noticed recently that one of the most clicked links in my blog is my post about The Winter Homeschool Drudge.  I'm kind of laughing to myself about that, as it's only the beginning of December (November as I'm writing this).  I wrote that quick post last year when I hit my typical post-Christmas holiday drudge.  I'm not laughing at anyone. I definitely understand if others are hitting a lull in their homeschooling adventure.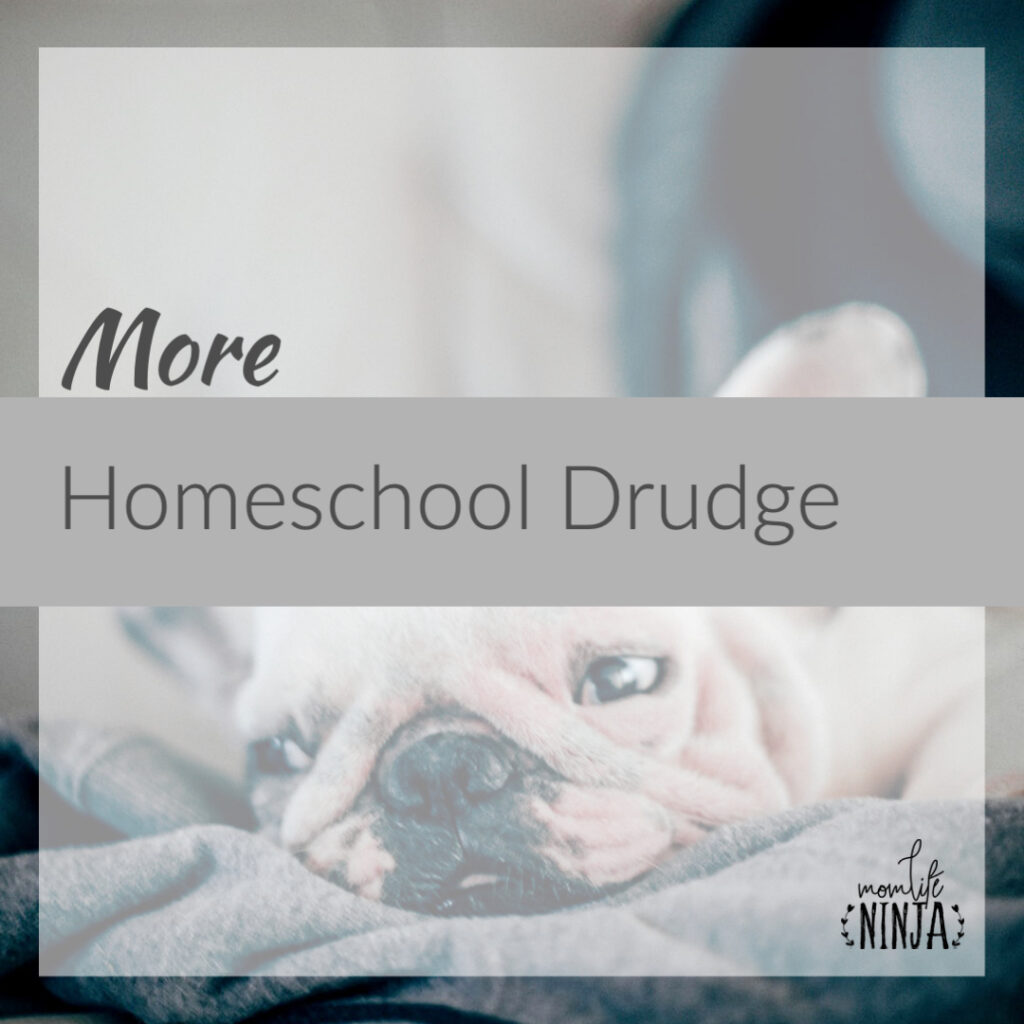 Every year after Christmas, usually in January through March, I hit a dead spot in my fervor for homeschooling.  Some of it's from being stuck in the house due to cold weather, and some of its homeschooling mixed with the blues.  However, there is a key to surviving the lull.
Pace Yourself
I thought it was a little bit funny when the world began homeschooling, and everyone I knew was in a weird frenzy of "do all the things."  I wanted to yell at everyone to CHILL OUT.  CALM DOWN.  You will wear yourself out before Christmas.  And apparently… some people have.  Again, I'm not laughing at anyone.  It's just a little funny to me.
I don't have any major BIG Ideas or Reveals or 10 ways to make you love homeschooling during this time. However, the key is to …. STAY BUSY.  That's partially the point of my previous post.  Find things that you can do.  Even if it doesn't seem like it's "your thing."
Let Creativity Flourish
If you frenzied yourself with "all the things" when you first started homeschooling, I would say go back to those things.  Pick out a few of them and develop those things further.  If you rock painted, think further outside the box on what or how you can do something even more unique.  This is the BEST place (in my opinion) to be in! This is where creativity flourishes! Don't get discouraged!
This is where you can really push your creativity and where I think most people, unfortunately, give up too early.  If you've ever done anything in Art, you will learn that natural love, talent, etc., will reach a point where it runs out before you have to really learn how to do something.  Personally, I think that art can be almost mathematical.  I believe anyone can draw/paint, etc. But they have to put forth the effort as with ANYTHING you do in life.
Stay Busy
So with that in mind, keep your hands busy. Don't become idle. Find something and develop it even further. Keep focused. Listen to Christmas music if you have to. Winter clean, change up your homeschool room, develop a new hobby, create a new tradition. If you have to be home, stay busy within it even if you don't like what you have to do – like clean. But once you have, you will feel like you've accomplished something, and that accomplishment will help with the blues.
Do yourself a favor, turn off the news, get off the phones.  Stay focused.  Stay busy.  Play music, dance around with the kids.  The drudge will end at some point.  It's best not to focus on how you feel about it and keep your hands busy.  
I'm sorry if this isn't the greatest news when the world seems grey and when homeschooling feels like a daunting task.  The excitement is gone, and the work continues.  I might not have hit that point of drudgery myself yet this year, but I do almost every year that I've been homeschooling.  Thankfully though, the holidays are coming, and there will be a break.