After a nice long, almost a Year break from Momlife.ninja, I am back blogging again.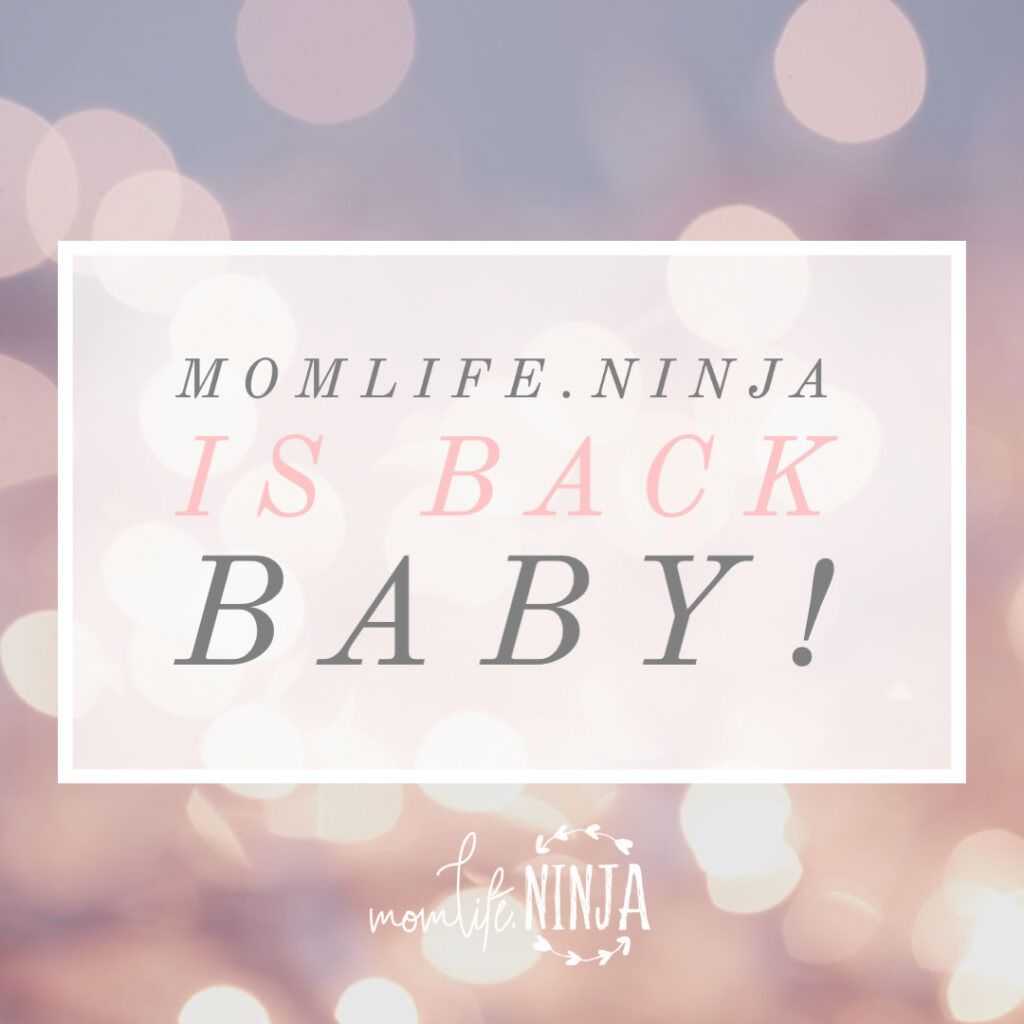 Honestly, I almost didn't come back
I'll be fully honest; I wasn't sure I was going to come back from a break. I was seriously considering putting my efforts elsewhere. I've spent a good bit of time praying about what I should do and If I should continue blogging. Personally, I don't consider myself a "blogger", my purpose with this blog is to help keep stay at home moms and homeschooling moms encouraged during the beautiful mess that is life.
After the virus hit and everyone became homeschoolers, I considered opening up my blog; yet I found myself spending most my days sewing face masks for nursing homes, nurses, hospitals, family or anyone who had a need. I had zero time to commit to blogging about homeschooling.
Then – Everyone on the planet lost their ever-loving minds.  I seriously thought "How on earth could anything I have to say encourage a world full of crazy people?"   If people don't "get it" by now, they will NEVER "get it." (and when I say "people" I'm looking with wide eyes towards all of us whom call ourselves "Christians".   I'm also including myself in this because I've had a few of my own crazy moments too) I actually decided I was done with blogging and I would possibly put my efforts into something more constructive like maybe writing a book.  I continued to pray about it.
Fast forward to the current situation. Past the panic-mode stricken people, to the people who are working on finding a new normal.
More Stories of Struggling Homeschoolers have emerged
In this place, I've been finding and hearing about many new homeschool families who are sticking with and struggling with their new decision. I've witnessed people realizing that they were living a matrix-style life, oblivious to the world they didn't see before. I've listened to non-believers beginning to question God, His purpose and plan. I've watched "Christians" flailing and struggle with their new life.
And while the world was yelling and screaming, I've been here – listening, watching, and praying – asking God how do I do my part?  Where would I even begin?
Stay-Focused
As a Christian, it's sometimes hard to help a non-Christian understand what it means to wait for God to answer. As though we hear an audible voice that speaks beside us. We get ridiculed for any notion of "God speaking to us". And then, as Christians, it can be hard to explain that not every whim that engulfs us is a message from the Lord.
I fully believe that in most cases God has already answered us and our answer is found in His word. I am not reading a new concept into my bible. Rather, I find honest truth throughout the Bible – I find it gives us insight into the "person" of God – who He is, what He is about, etc. And with that, we usually find our answer. While praying to God, my answer is usually found within the quiet. The place He has always spoken to me the loudest.
He answers me in consistency.
Faith without worry.
Standing on the rock.
Standing firm in our faith.
Perseverance in the race.
He answers me in the continuing on, of all the same things He has ever taught me to do. I don't need new insight. I don't need a better, more relevant way of it being "taught" to me. I need faith and a step forward.
MomLife.Ninja is still here – If you need me
I do my part by continuing to do as God asked of me. I will continue to do my best to encourage Christians and nonbelievers. I will continue to praise my MIGHTY God who loves me. I will continue my walk (or race) no matter what terrain my feet may fall on. I'm not here to blog so I can make a name for myself. I'm here for the chance I can help at least one mama wipe a tear from her eye and realize she's not the only one out there. To remind her who loves her and encourage her to smile, remember her blessings, and get back in her own race for the glory of God.