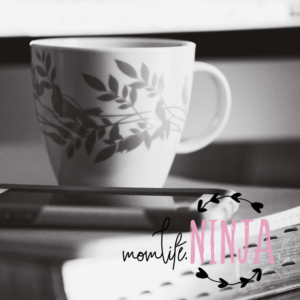 Encouragement is necessary when you are a new homeschooling mother. Typically when a parent considers homeschooling, the norm (even though its beginning to change) is for other people to question your decision.
Once you make that very difficult decision, (not many people understand just how much you have considered it, prayed over it or researched it before making the decision), you are thrown into a world of curriculum choices and advice from other homeschoolers that you won't fully understand. (Unless perhaps you were a teacher beforehand).
Then once you make your decisions after researching and planning out what your perfect homeschool experience is going to be, you then have to do it. And most often times, it will look nothing like you imagined it.
On top of all of your anxiety about "am i messing up my children", "are they getting everything they need", and "is this socialization myth really true?" You become overwhelmed and exhausted because you are trying to do "everything". Then if your kids have gone to "regular school" they complain because things are not the same. If they've never gone to "regular school" they still have to get used to being home and learning that they need to sit down to accomplish some of the school work.
Thats exhausting. So HOW do you do it? How do you make it work. First of all, I'm not an expert at everyone's different situation. Reality, is that everyone is different and has different problems. You are just going to have to do the work and figure it out. However, you shouldn't allow yourself to feel defeated. My number one, Best Advice to give another new homeschooler- is to realize that You cannot be an expert at something you've done for a week, a month, a year, or even a couple years. It takes time to learn. (No one receives their bachelors degree in 6 months, and then you need work experience on top of that.)
It takes time to learn how to homeschool your own kids. Even though you may be an expert at your own children, you are not an expert at homeschooling them the first few months. (you are fully capable of doing it, just not yet an expert) It will take time, and you will learn new things about your children that you didn't see before in the way they learn. You will also learn that your perfect idea of how to teach might not be the best way to instruct your particular child. It is constantly developing. Each kid, no matter how smart they may be, will each have their own difficulties and you will have to figure out how to help them individually and that takes time. Don't expect yourself to have all of the answers. Sometimes, you figure it out by trial and error. And you know what… thats ok.. you will not harm your kids the way you think you might.
The first few years are hard, but eventually you will iron all the kinks out. And then half way through the year there will be a new problem, but by then you will have a few ideas to try when they do come, and eventually you will begin to have more confidence as you watch and see that your child is still learning regardless of the times you didn't do it perfectly. This is the point where you learn that God takes over when you just plain fail at something. Its pretty amazing.
Don't get discouraged. God does answer those prayers, don't give up on them.