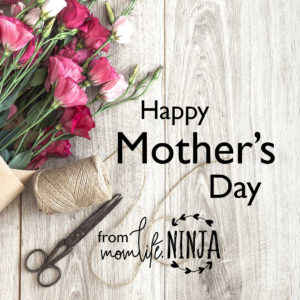 It will be three years in September since Julianna's birth and death. The other day, on Mother's Day, we went out after church to visit the gravesite of our Julianna. On the way there, my kids asked me "Mom, how old will Julianna be?" My homeschooling Mom mind corrected their question by answering "Julianna would have been three years old". Then my five year old continued "So, Julianna is two years old?" I corrected again. "Yes baby, she would have been two right now." The five-year-old was persistent. "And she's going to be three years old?"
It was at that moment that I finally realized what was going on. I didn't realize what I was doing. My children were talking as if she were still here, still alive. I was speaking as if she wasn't.
"Yes Jenna, she's going to be three years old!"
I guess its hard for me at times to think of her life as continuing. I'm always so hurt by the absence of her presence. Especially on a day like Mother's Day. I get stuck somewhere in the past where I remember her in my arms after her birth. I know where she rests. I know where she lives. However, because she is not resting in my arms, not living here with me, I get stuck in the thought of her absence.
There is a lot that I don't know about the afterlife. When my time comes, will I see her as a baby? Will I see her as an adult? I'm confident I will recognize her regardless, but when heaven rests outside of time, when we leave this earth and enter with God into His rest, I am not fully sure as -what to expect. I can't fully claim to know. I am confident in a few things, but there is so much that I can't and won't know until my time comes. I can sit here and try to wrap my head around it. Twist it and turn it as much as I want and still never really know. But I love the way my kids see it so simply. I love the way they so easily and presently think of their baby sister as if she were growing up alongside them, just growing up in heaven.
She will be three in a few months. She is living. She is not just someone who existed in my past. She is living with my King here in my present and she will continue to be there with my King in my future. It is such a blessing that my other children constantly remind me about the simple faith of a child. God has given me so so much in abundance! It's always amazing to me when God gives me these little moments, even when I don't realize that I needed them. Mother's Day is a day that I can't help but notice her absence, but God gave me a little nudge this Mothers Day when I wasn't even expecting it. I didn't even realize that I needed it. He is such a good, good Father.
SaveSave
SaveSave
SaveSave
SaveSave