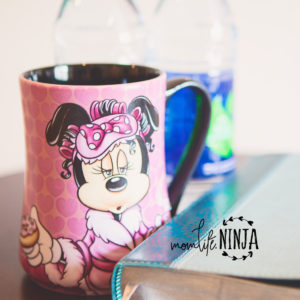 Some days I wake up and no matter what I do, I just can't seem to shake that day to day tired feeling or mom fatigue. Over time I have found that I don't need any special product to fix it, it is just a reality of being a busy mom with a good mix of hormones thrown in. Without knowing anyone else's' medical situation as I am NOT a doctor, I will tell you a few things that I have found to be very helpful and they don't include anything expensive.
Bible time– Sometimes, I just don't have the energy to get up in the morning and read my bible. I actually will do it after the kids have started schoolwork, sometimes during their lunchtime, when the baby is sleeping or on occasion in the evening. It varies daily when I have a baby in the house, but I always find it important to spend some time there. I don't always get to it, it happens, but I just focus on trying. I want to. I want to read because I know how it changes my day. Gives me some extra strength when my kids are screaming and I'm just mentally tired.
Prayer– I actually refuse to start my day without prayer. This is an absolute must for me regardless of what is going on. The moment my eyes open, I will begin to pray over the day and all that I have going on, even if my head has not left my pillow. It is a must. I can't explain, except I've learned from experience how things go when you don't make it a priority when starting your day.
Coffee/Tea/Caffeine– When I had my first two kids, I didn't really drink coffee. I didn't "need" the caffeine. However, being a little older and with more to keep up with, it helps, I, however, try not to get addicted to it. If I feel like I "need" more than 3 cups a day, then I will go up to a month without it to start my system again. I try not to drink it too much, however, during the rough days, It is a HUGE blessing to have around. At most I usually drink 1-2 cups a day. But try not to drink too much or you will get dehydrated and that will affect your fatigue the most.
Water-This is a top priority for a fatigued mom. If you've ever recently had a cup of coffee and you feel like you still can't get up and move, you are very likely-dehydrated. This may sound weird, but after I have a cup of coffee I will usually chug 16oz of water. Like a marine in boot camp, chug the water within at least a min or two. I learned this trick when I was pregnant with our Julianna. I had to drink an EXCESSIVE amount of water as it helped keep my contractions at bay. I usually use room temperature water, because cold will give me a headache. After I chug the first one, I will fill up my cup and drink another 16oz within the next 5-10 min. If I'm feeling really fatigued, I'll do it quicker. My limit though at one sitting is equivalent to 2 Dasani bottles of water. Then be prepared to pee a LOT, especially if you've just had a cup of coffee. After that, I will be sure to drink at least 2 more of those that day in addition to other drinks. (equals about 8 glasses of water) You might not feel the effects of it right away, but it does help a lot! It is my go to when I am feeling fatigued and almost always fixes the situation.
Vitamins-Especially those B vitamins. They help to regulate your hormones and also help me feel a little less weak (iron). I take a women's multivitamin. (unless I'm pregnant- I'll take a prenatal) I don't take vitamins that are hard, I will only use those in a soft gel. I take it when I eat so it doesn't bother my stomach. I also have to take them for a good three days before I will notice the difference. But I do notice a difference when I am feeling fatigued, and I especially notice a difference when I am having hormonal issues.
Sleep-Not the easiest one to get if you have littles. Or are pregnant, or are a female. I don't always sleep well. But sleep is one of the best helpers to regulate hormones, and if you are not getting enough, you can at times feel like you are going crazy. (Water is also a BIG help when it comes to my hormones feeling off-FYI)
Exercise– Daily routine doesn't quite count as exercise. Although, my apple watch counts doing laundry as exercise apparently. This one is kinda tough to get in but is important. The daily routine can get you in a rut, and you need your heart rate to go above what is average for you on a daily basis. I know this one is hard to get in, but if you try to get your heart rate up for a good 20 min twice a week, it can do a lot for you. Mentally and physically. I can't say I exercise as much as I probably should, but I do get out about once a week to golf for four hours. It has helped in many ways for me and has gradually pushed me in recovering physically from having a baby. Any exercise whether you can only fit in 10 min or so, twice a week is still better than nothing. So do what you can, as in time it can turn out to be beneficial for helping with mom fatigue.
That's it. They may seem redundant, but basics really do work. AND Water! I'll keep saying it. Drink MORE water!! I'm that serious about it helping with fatigue. It is the first thing I grab when I can't shake the tiredness (even before I grab a cup of coffee!). It almost ALWAYS helps. But you do have to drink it quick. Sipping on it for an hour can still help, but it takes too long for me to notice a difference when I need energy sooner.
SaveSave